Our Board of Trustees
Final authority in a Unitarian Universalist congregation rests with the Congregation itself, which meets at least once per year to conduct business. We entrust the day-to-day operations of Peoples Church to our Staff and Volunteer Teams, while our Board of Trustees is responsible for steering Peoples Church toward a sustainable future. The board meets monthly along with the Minister and Treasurer to:
Oversee the financial and visionary goals of the congregation.
Implement governance and management policies.
Identify the resources needed to advance our mission.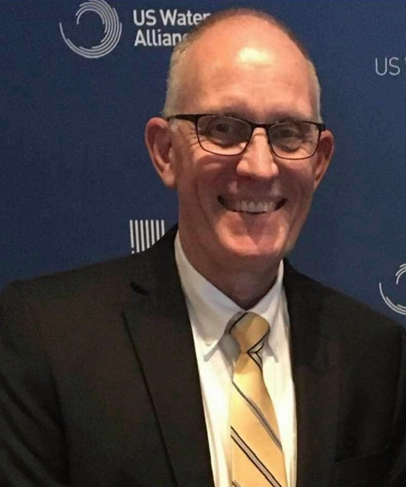 Steve Hershner
Board President
Steve's involvement with Peoples Church goes back 50+ years. He is deeply committed to and believe whole-heartedly in the mission and work of this church and Unitarian Universalism more broadly.
After retiring in 2020 from the City of Cedar Rapids Utilities Department with 30 years' experience, he enjoys riding his bike, working on several non-profit activities, and has re-engage with Peoples Church in a variety of ways.
His general strengths of listening and availability, coupled with his professional background of financial oversight, facilities planning, and developing systems to improve organizational health and communication make him a valuable board member.
He appreciates the good work implemented by Developmental Minister, Rev. Rebecca, and the Board leadership since 2016, and plans to do everything he can to support these past efforts to improve our policy governance structure. Steve stated, "We will all need to work closely with an interim minister to help us maintain and advance this progress as we begin taking the steps necessary to call a settled minister."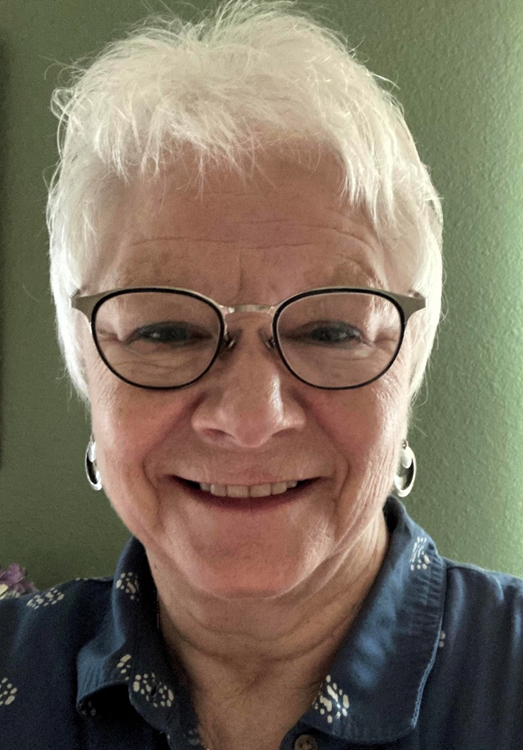 Marcy Mattison
Board Member
I am drawn to places without sidewalks, and loves books, trees and dogs. A graphic designer with a background in fine arts/drawing from the the U of Iowa, I have shared my creative talents with Peoples over the years.
Peoples has been in my life since the early 1980s. Attending NOW meetings in the old building on 3rd Avenue, becoming a member in the early '90s under the late Rev. Dr. Linda Hansen, and having served in various "official" capacities: RE committee (now Faith Formations), three terms on the Board, and interim search committee. I've taken on other roles, too, from painting walls to helping publish the Voice, and more recently, working with Heritage, Interiors, and Sesquicentennial teams. I'm also a proud member of one of the original Covenant groups, the No Rules group.
The hard work and profound steps Peoples has taken to define itself as a compassionate, spiritual community in each challenge, inspires me. As a church we have built and sustained a solid foundation through our Peoples community, vision, and UU principles – and we are thriving!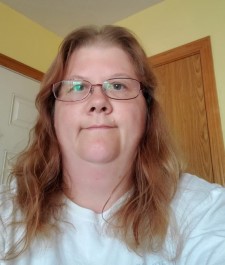 Erin Ogle
Board Member
A woman of few words, Erin identifies as a chemist, crocheter, and mom of two wonderful girls. She and husband, Doug, take in adventures as they share values with their children. She is busy at board meetings carefully noting discussion items and actions. Periodically, she pauses from note taking to insert poignant comments on Policy Governance.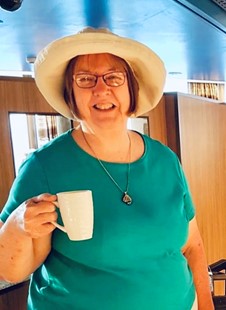 Sue Davis
Board Member
Whether chatting over a cuppa, or winding up a big project, Sue Davis is your woman. From her service on varied community boards and church teams she knows Governance Policy. She loves travel and solving puzzles which lend themselves to deep perspectives for Peoples Church. She and her husband Jerry have hosted Peoples Spiritfests at their Amana Colonies home.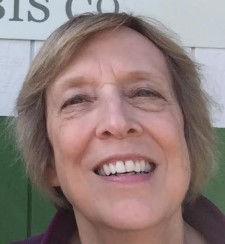 Kris Davis
Board Member
Kris is a retired nurse practitioner and has been a member of Peoples since the late 1980s. She currently serves on the Good Neighbors team. Her past contributions include as a Board member, treasurer, newsletter editor, and has "…participated on more committees than I can recall."  Kris looks forward to working with the Board and Minister on the developmental ministry.